People
Hagåtña City Run & Block Party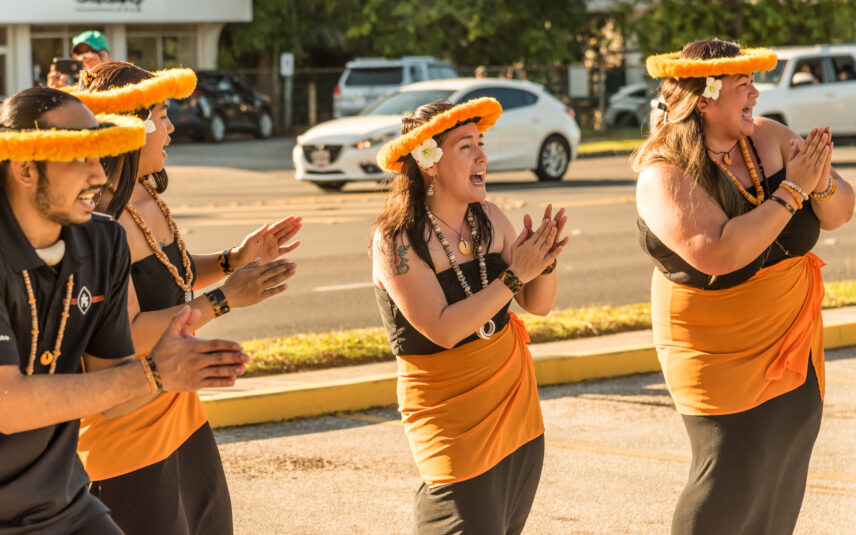 06.21.23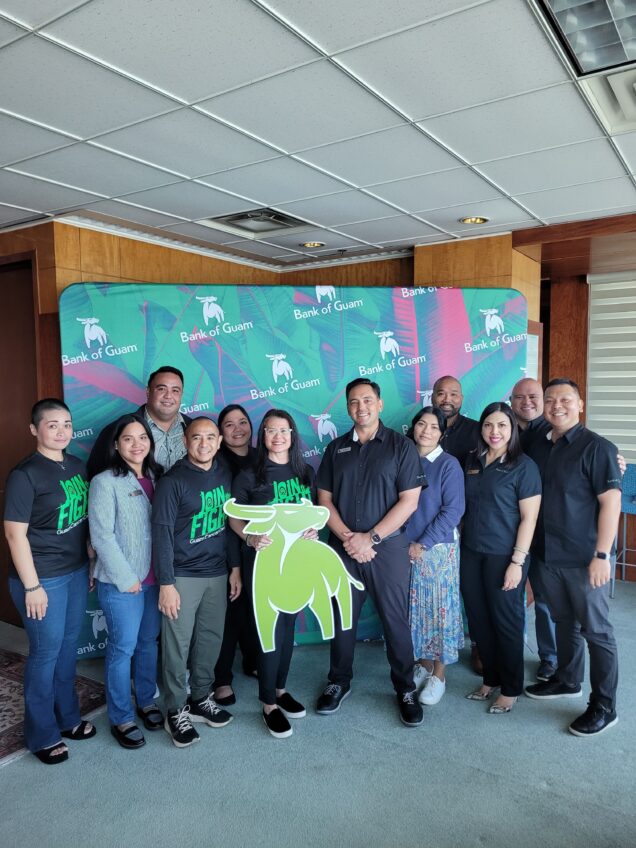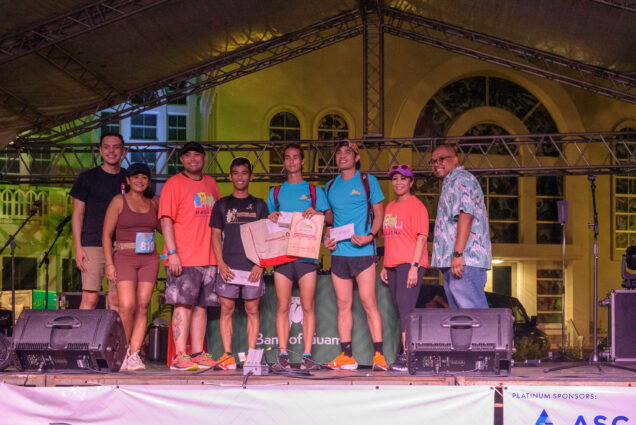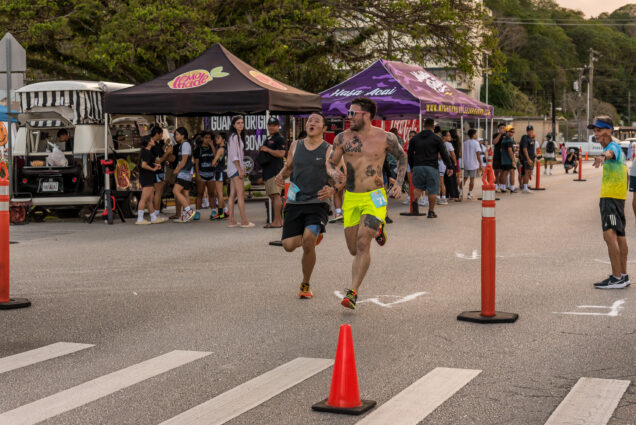 On March 11, 2023, thousands in our island community came out to celebrate and join in the festivities of the Hagåtña City Run & Block Party. This signature event, returning to the heart of Hagåtña, marked the finish line of Bank of Guam's 50th anniversary celebrations and helped raise funds for Guam Cancer Care. For 16 years, this event has highlighted Bank of Guam's commitment to serving our community. The evening kicked off with our sunset 5K run and walk featuring avid runners, groups of friends, and families with strollers filling the street from our Bank of Guam Headquarters to the Plaza de Espana and Guam Museum grounds. Dozens of food trucks and local vendors lined the streets alongside the Hagåtña City Block Party Beer Garden.
Simultaneously, a 3-on-3 Basketball Tournament hosted by Clutch Guam kicked into gear showcasing the skills of middle school athletes. A Kids Zone was action-packed with a rock wall climb, trampoline, catipitter ride and carabao rides for children of all ages. Throughout the evening, attendees enjoyed live entertainment from Joemoru, KPV & the Homies, and the John Dank Show and resident DJ – Lil Meish. The evening capped off with fireworks that lit up the night sky.
Through the support of community sponsors, $58,965.19 was raised to support the event's beneficiary, Guam Cancer Care. Additional funds were raised through local vendors, merchandise, and beer garden sales. These funds assist Guam Cancer Care in their mission to provide professional support and cancer care assistance to those suffering from cancer. It also assists in their many worthy endeavors such as patient navigation and advocacy, screening, counseling, support groups, education, and transportation coordination.
The Hagåtña City Run & Block Party would not have been complete without the support and generosity of our sponsors: ASC Trust, Cars Plus Guam, Coors Light, Custom Fitness, DOCOMO PACIFIC, Fresku Clothing, GTA, IP&E, Jack Daniel's, Nutrl, Paradise Fitness, Vizzy Hard Seltzer, AM Insurance, Coca-Cola, Foremost, IT&E, M80 Systems., Matson, McDonald's of Guam, Stone Brewing, and Triple J Enterprises. We're very grateful for the support of our in-kind media sponsors: Vantage Media, SEEN Media, KUAM News, Glimpses Publications, MoyCom, Buenas In The Morning of PBS Guam, Pacific Daily News, and the Guam Daily Post.
We'd also like to give special thanks to International Distributors, Advance Management, Inc., Guam Fence Masters, Clutch Guam, JCT Rental Service, Ready Water & Ice, the Guam Legislature, Guam Police Department, Guam Fire Department, Department of Public Works, and the Hagåtña Mayor's Office.